About Us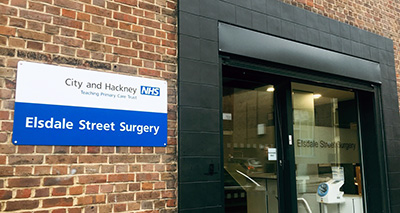 We are a community practice that tries to always put patient care first. As part of this, we are developing our online services to build a digital and face-to-face community.
Please spend some time looking at our online services that could help meet your health needs: Medical self help (apps, videos, tools, support organisations), coronavirus pages, Communi'tree (local community health services), Hackney iCare as well as online appointments/prescriptions and forms.
Please be aware we cannot guarantee the quality of the information you are referred to via the website, but where possible you be will directed to NHS supported organisations.
Care Quality Commission
CQC are an independent regulator of health and adult social care in England.
They make sure health and social care services provide people with safe, effective, compassionate, high-quality care and we encourage care services to improve.
GP Net Earnings
The average pay for GPs working in the practice of Elsdale Street Surgery in the last financial year was £20,580 before Tax and National Insurance.