Community Projects
Hackney is full of welcoming community and volunteering projects. 
Krista is our wonderful Community Development Officer. With Hackney VC she runs weekly activities and exciting projects. Check out the Community Noticeboard in the surgery for projects & activities, speak to our reception staff to find out more, or email Krista at krista.brown@vchackney.org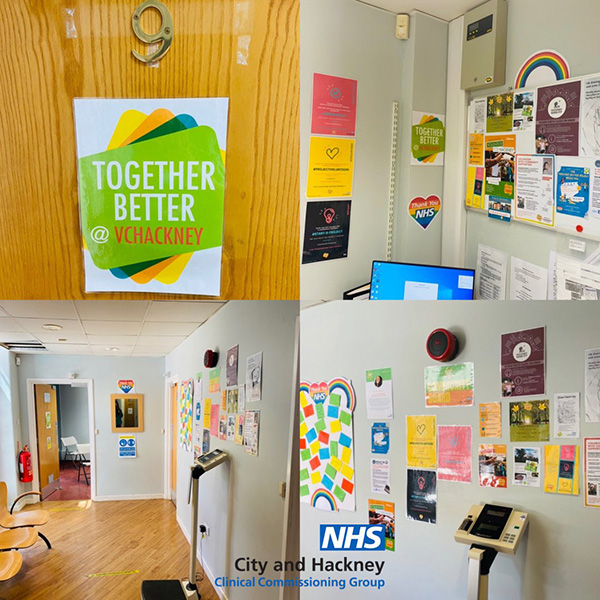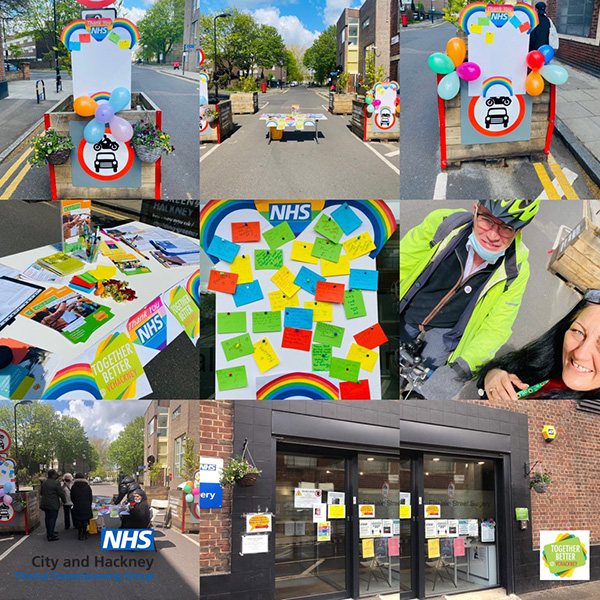 Timetable
Tuesday
Outdoor Art for any age, fortnightly
Wednesday
Outdoor Exercise for ladies, fortnightly
Thursday
Saturday
Sunday
Outdoor Art for Young People, fortnightly
Indoor Art for any age, monthly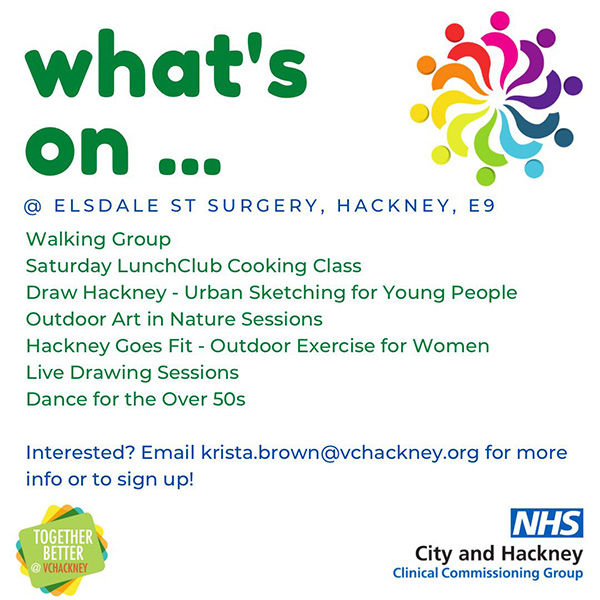 You can contact Hackney VC for guidance on how to get more involved in the range of community projects and events in Hackney.
Visit our Community Page for more information on other great organisations active locally.