Our Appointment System
All our GP appointments are booked by completing an Engage Consult. See below for how to use this service. If you have difficulty using it or have an urgent enquiry please call us on 020 8525 2980
Engage Consult
Engage Consult allows patients to consult online with their GP, quickly connecting patients to appointments, online responses or other services. Previously you needed to call the surgery from 8.30am for a same day appointment. On busy days these filled quickly meaning you were not guaranteed to get an appointment. Engage Consult addresses this problem and will significantly improve your access to medical support.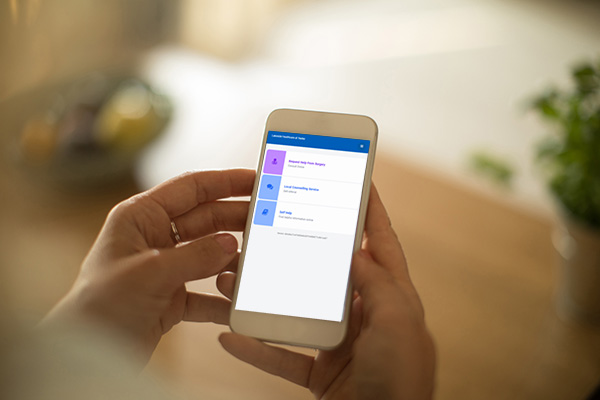 The key points to be aware of are:
GP appointments are not booked directly. Your Engage Consult form will result in an appointment if appropriate.
Forms submitted by 1pm will receive a same day response. After 1.00pm the response will be the following morning.
The system operates from 7am to 7pm Monday to Friday. 
Engage Consult is NOT for EMERGENCIES – call the surgery or 999 depending on the urgency.
People unable to use the system e.g. children / elderly / language barriers can have a relative or friend complete the Engage Consult on their behalf.
For non-medical enquiries please complete an admin Engage Consult.
Completing an Engage Consult for a more personalised service
Step by step guide on completing an Engage Consult.
'Create an account' to allow secure 2-way messaging between you and us.
If you have a regular GP you can find out here when they are working and submit your Engage Consult for them.
Read the self-help information to see if other NHS services can help (i.e. pharmacist).
Upload images if appropriate. For example for rashes, lumps, wounds and other injuries. Tips on taking a good photo.
'Start the questions'- these questions are specific to the problem you are reporting. It is important to answer ALL the questions to help the doctors direct your problem appropriately.
The GP will use the information to get a sense of what areas they need to ask more about and we hope the questionnaire helps you reflect on your problem.
Patient Leaflets
Leaflets explaining how to use Engage Consult. 
How to sign up for Online Consultations with Engage Consult.
How to complete an Engage Consult at Elsdale.