Understanding the risk of coronavirus transmission
Click here to view a short animation on how the coronavirus is spread through the air.
Covid Risk Chart 
Adapted from research in BMJ latest by Nicholas Jones and colleagues, Primary Care Health Sciences at the University of Oxford.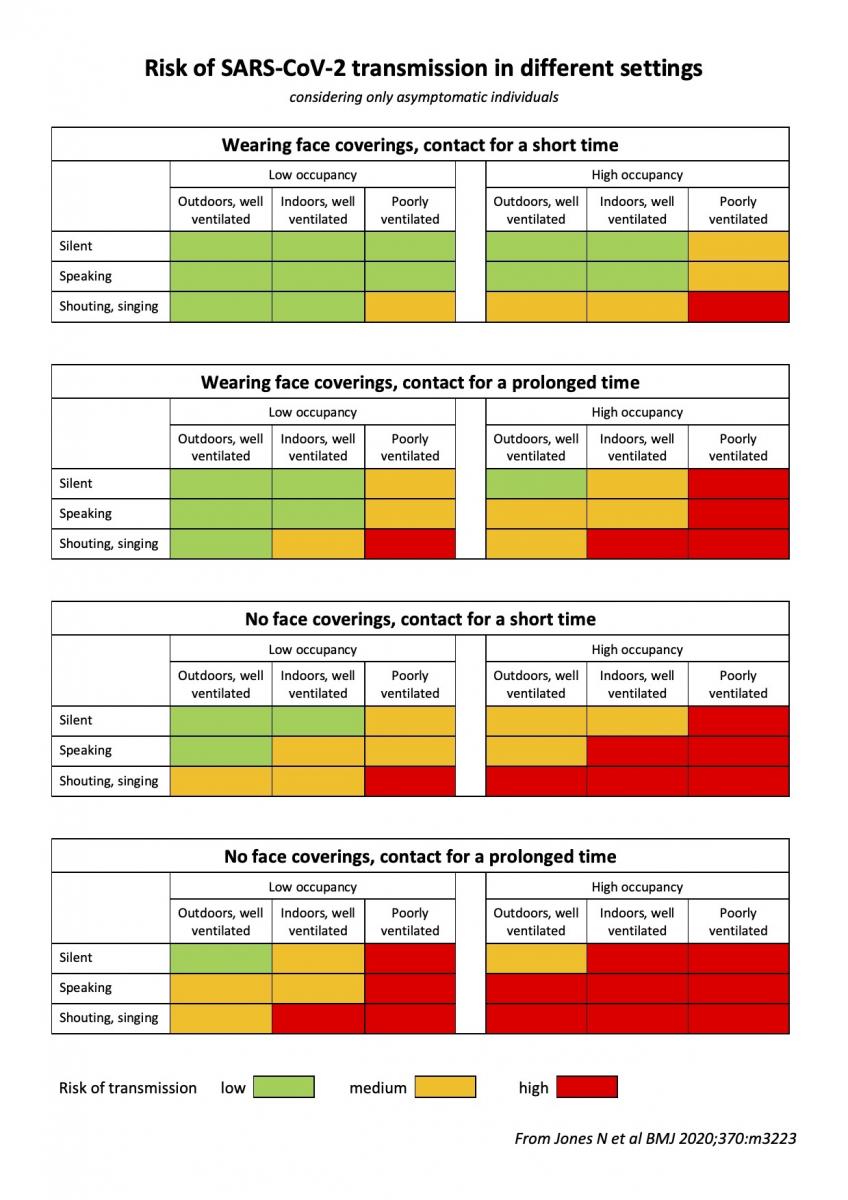 An explanation of the chart:
These grades are indicative of qualitative risk and do not represent a quantitative measure. Note that the largest uncertainties reside in two aspects:
the cut-off durartion of exposure (here noted as short vs prolonged) that leads to higher risk of infection is currently still unknown and so requires caution in use and substantial additional research 
detailed (rather than just average) flow patterns may be critical to consider with respect to the infected source/individual in an indoor space, thus caution is needed when  extrapolating from average ventilation to risk of infection in indoor environments.
Other factors not presented in these tables may also need to be taken into account when considering transmission risk, including the viral load of an infected individual and the susceptibility to infection of another individual, e.g., based on comorbid disease, as well as viral infectiousness persistence in the environment. Symptoms, such as coughing or induced sneezing, even if these are due to irritation or allergies while asymptomatic, would exacerbate risk of exposure across an indoor space, regardless of ventilation. Note that here, we refer to face covering for the general population, and not to high grade well sealed and fitted respirators, such as N95 or P100